Dynamite Action Limited "MazingerZ" JENOVA M-9 AnimeExport Exclusive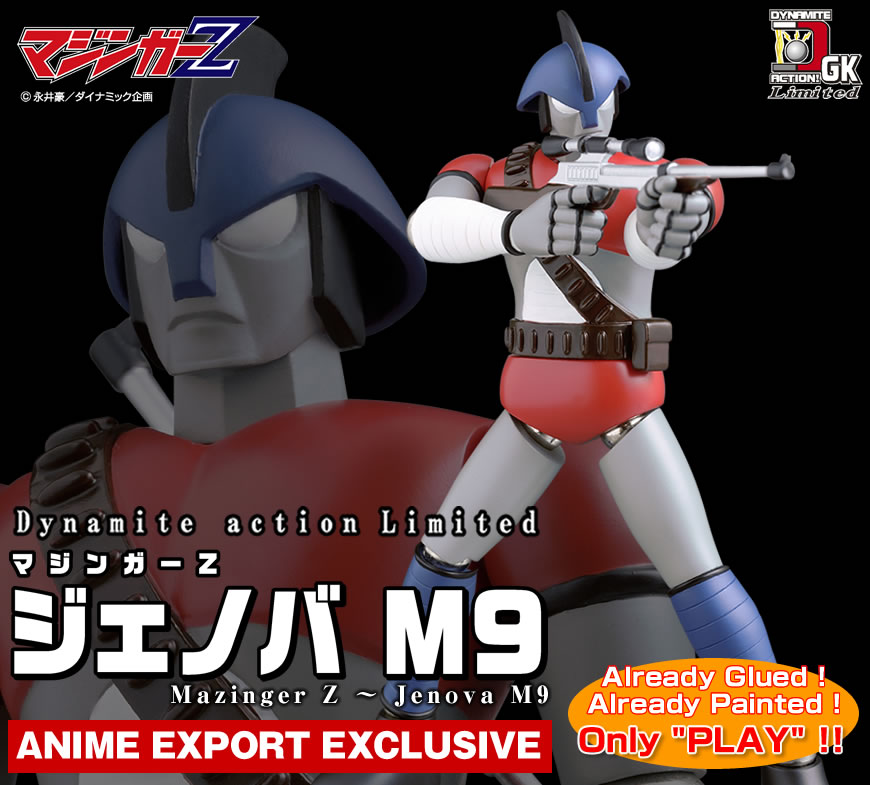 Dynamite Action Limited is a brand-new line-up of the Dynamite Action toys!
The items are already assembled and each one of them is individually hand-painted, all you need to do is unite them using the magnet joints!
The Machine Beast Jenova M-9 is part of this series!
Each joint is made by using a 11mm iron magnetic ball, each joint can be separated from the body and easily put back.

Product Name: Machine Beast Jenova M-9
Contents: Main Figure, interchangeable hands (1 right, 1 left) , Rifle
Material: Resincast, Iron, Magnet

© 永井豪/ダイナミック企画

- All the items are individually hand painted. There might be small color imperfections, please understand.
- The item in the picture is the sample, there can be small differences with the final product.